There are many great social websites where sharing content is encouraged. These may be helpful for promoting your work, meeting others with similar interests, gaining feedback and (if you are lucky) selling work via word of mouth or automated systems, such as print-on-demand. Being an active member of community-based websites can be a great idea – and may indeed be a fundamental part of your online strategy – but these sites should complement, not replace, your own website. They should be used as a marketing outpost to drive traffic to your own website, not as a substitute for it.
What should the best artist website include?
Your Name. Really, you should be including your name in your website's URL, if possible. 
High-Quality Images. If you're proud of your art, then show it. 
Artwork Details. 
Is it available for sale? 
Artist Biography & CV. 
Artist Statement. 
Contact Information.
Why does an artist need a website?
There are many reasons why you, as an artist, should have a professional website, but the main reason is that your website can be full, 100% you. It is easy to create a website that represents you and effectively promotes your work. The final piece of an artist's website is for it to be all about the art.
Making a website is the most effective way to market your work, build a brand and sell artwork, products, or services. What's more, creating a website is something that even a high school student (someone with little funds and no prior web design experience) can do.
12 brilliant artist websites to inspire you
1. KATE VASS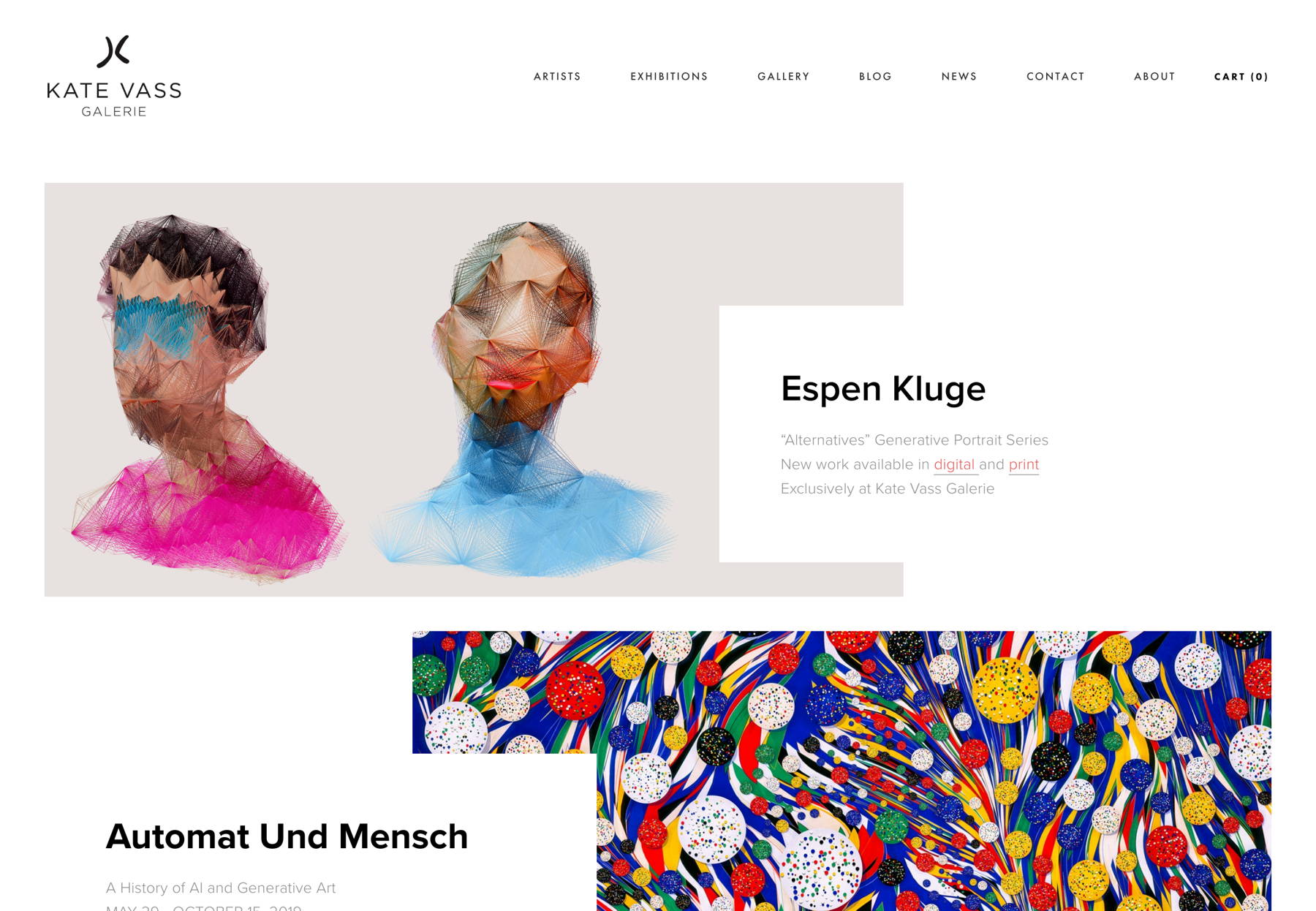 Shantell Martin a visual art specialist well known for her quirky drawing style. Her homepage is a perfect portrayal of her designing skills and is animated which creates amazing attention-seeking gifs on it.
Do you need a website?
Visit our website wdcweb.com